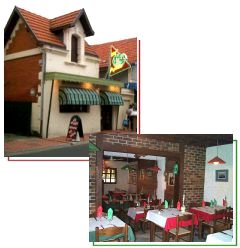 Our main establishment, 6 rue Brémontier.
Situated in the heart of Soulac, la Pizza promises you Italian savours without similar.

For more than 40 years, we preserved a domestic tradition which made our fame. Pizzas in the dough crunchy and fine, stocked with ingredients which you will discover during your visit.